Promotional Drawstring Bags – Perfect Handouts For Sports Themed Events
Drawstring bags hold the rare distinction of being a trusted choice among sports lovers and those who follow an active life style. Now that the football season is on and lots of tail gating parties and game days on the cards, everyone will be thrilled to get a sporty drawstring bag as free gifts. Customize these bags with your message to put your brand on a portability curve. Every time your recipients carry it to the sports grounds, your brand and message on this will get a lot of attention from everyone who sees it.
Offered in a range of brilliant colors and models, it is impossible not to get besotted with these casual bags that have changed the toting options on its head! Drawstring bags have definitely proven to be a cost-effective way to promote both small and large businesses in every niche. Everyone loves sports! Be it as a fan, an amateur supporter or a professional player, every person follows sports in different ways. The best way to reach out to the sports crazy audience on a budget would be these cost effective drawstring sports bags.
Here are some of the models that are worth checking out
Solelo Travel Polyester Drawstring Shoe Bags: Ask any sports personnel how hard it is to keep their shoes fresh smelling after the game day. This polyester drawstring shoe bag that can be folded into a storage pouch when not in use will make a great hand out to promote sports clubs, summer camps, and school sports team. Customize it with your brand and message to leave your personal stamp over these high utility gifts.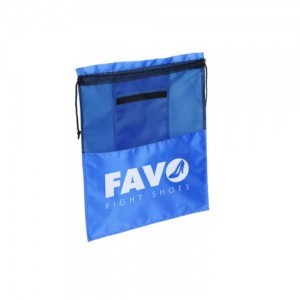 Tri-Color Sports Pack Polyester Drawstring Bags: One of our best selling models, these sports bags stand out for its impressive colors and accents, which will grab easy attention of anyone who sees it. Your brand on these stylish bags will make a lot of fans both on and off the sports arenas!
Drawstring Lunch Tote: This brilliantly colored tote will make your brand popular among sports players, school kids, fitness freaks and more. Put your brand, cheeky tagline or call to action message on these to make all those heads turn! The best part is that these don't cost you a fortune!
Game Day Cinch Drawstring Bags: Ideal for outdoor sports events, these attractive drawstring bags are available in colors of your team jerseys. The zippered front compartments along with the large storage space will enhance its credentials as a perfect bag for the sports day.
Large Reflective Sports Pack Polyester Drawstring Bags: Fashionable and functional, these polyester reflective drawstring bags will keep your recipients safe on roads by keeping them visible for motorists.
Marathon Polyester Drawstring Cinch Backpacks: A great token gift during your fundraiser marathon and sponsored sports events, these custom cinch backpacks will give your brand promotion a marathon innings quite literally. Nobody can resist these hulky bags that can take in the game day rough and tumble in their strides.
We have an exclusive section of sports backpacks in all possible models and price points. Just browse and shop to cater to your specific requirements.