What Makes Custom Drawstring Bags Great Sports Bags
Now that the sports season and outdoor travel season is on, sports bags will make great holiday season gifts. No matter whether you are scouting for team spirit items, fund raising items or store promotional items, sports bags will make a perfect choice. If you need a low maintenance bag that look good and last long and will appease every age group, place your bets on drawstring bags, which has enjoyed incredible popularity in sports ground, golf greens, stadium stands and more. Wonder what makes these simple, single compartment bags a rage in the sporting community?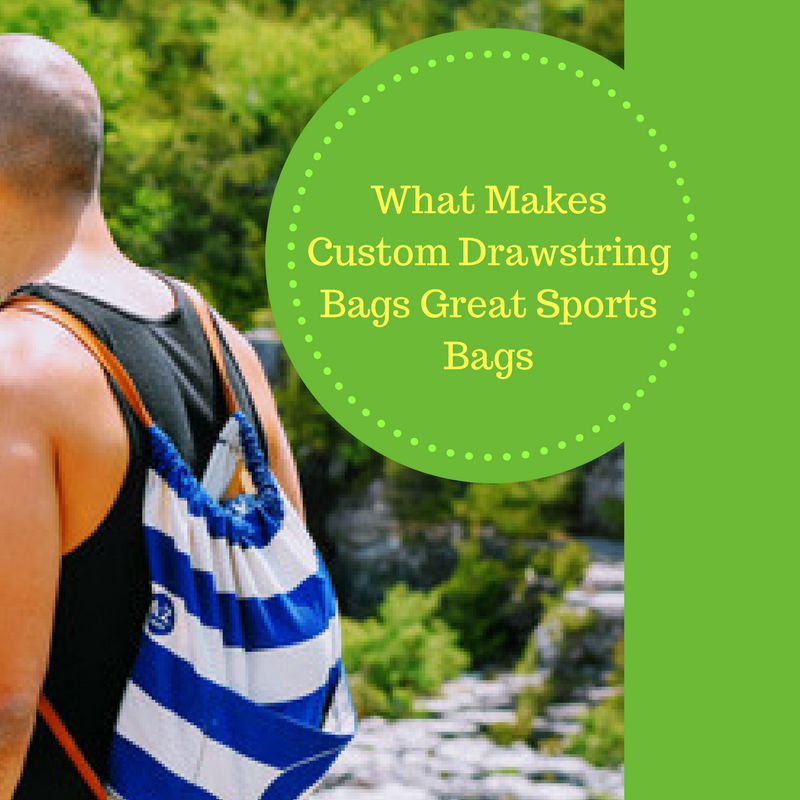 Here are a few reasons that we found.
Simplicity: The simple drawstring closure without any zippers or locks will make drawstring bags a great choice. Easy to load and access the sports day essentials, these bags can be carried as hand bag or as backpack.
Fabulous color choices: Drawstring bags are offered in a range of brilliant color choices that it is easy for you to choose a model in your team color. The brilliant color will set a perfect backdrop for your brand and message on these trendy bags that will stand out even in crowded game day venues.
Handy features: Drawstring sports bags come with various handy features like mesh design, which offers good ventilation for clothes and shoes that are wet and allow them to dry more easily. Extra pouches can be used to carry water bottles and other game day essentials. Clear drawstring bags that pass the stadium gate security is every sports lover's dream as it ensures hassle free entry for them to the ground.
Durability: Designed to last long, drawstring bags look great and grab easy attention. The more the utility the more will be the popularity of these logo items.
Now for some bestselling sports bags that will prove yet again that custom drawstring bags make pedigree sports bags for all seasons and events. Take a look
Polyester Drawstring Sport Pack: Made of sturdy 210D polyester, these sports packs come with reinforced corners that ensure added durability. Offered in a range of brilliant colors, these sports packs will earn a lot of attention both on and off the sports fields.
Shock Wave Cinch Drawstring Bags: The drawstring bag comes with elastic bungee cording with toggle and can be slung over the shoulder or carried as a backpack. The zippered front pocket is well suited to carry all the game day essentials.
Vertical Sports Pack Polyester Drawstring Bags: The generous storage space makes the salient feature of these drawstring bags that have tugged the heart of every sports lover.
Sidekick Polypropylene Drawstring Cinch Backpacks: The generous imprint area will ensure ample space for positioning your message while the incredible storage space will leave your recipients spoilt for choice. These cute cinch backpacks that share its name with the ever popular sidekick video games are here to stay for sure!
Which of these custom drawstring sports bags are your favorites? Tell us your ideas at the comments section below.